Top quality clay-based cat litter with super speedy absorption and deodorising properties. Gentle on both cats and owners.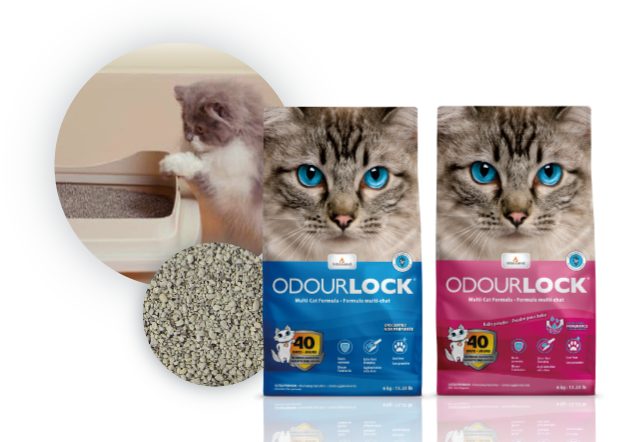 Forms clumps that can be picked up in about 8 seconds. Clumps are flat and thin to prevent sticking to the bottom of the litter box, great for easy clean-up.

Made with top quality Wyoming sodium bentonite. With absorbency far superior to other products on the market. Reacts to moisture and clumps at high speed.

OdourLock is produced from porous clay with excellent absorption and deodorising properties. It works to prevent bad odours by stopping urease from generating ammonia, the cause of odours. It is also an eco-friendly product that reduces waste by 30-50% compared to other cat litter brands.
■Soft and delicate texture for natural comfort
■Non-sticky on pet paws!

OdourLock's deodorising effect works by blocking the formation of ammonia. Cat urine does not contain ammonia upon defecation, but ammonia is formed when the urine comes into contact with oxygen and bacteria on the litter sheet, resulting in an unpleasant smell.
OdourLock's patented technology prevents the formation of ammonia for a deodorising effect that lasts for about 40 days.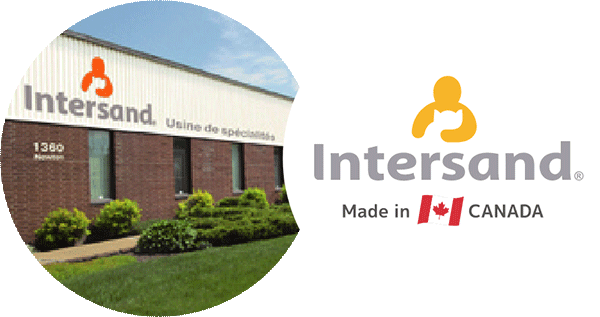 Intersand® has been developing and producing top-quality cat litter in the south of Montreal, Canada, since 1992. Their trusted products with proven effects are available at pet stores in approximately 45 countries around the world.
Tested and developed
by veterinarians in Canada
All products are tested and developed by veterinarians. We believe that safe and reliable litter is essential for cats to live a healthy and happy life.


Committed to Protecting the Environment
We make products with a strong commitment to environmental protection.
■Cat litter made with 100% natural clay
■Clay waste produced during the production cycle is collected and recycled in the agricultural industry
■We source bentonite from eco-friendly mining companies. After mining, the topsoil is replaced and native plants are seeded, ensuring that the land is in better condition than before mining.
In addition to our commitment to environmental protection, we also donate cat litter and provide financial support to animal shelters.