Inhibits more than 99% of Staphylococcus aureus, Klebsiella pneumoniae, and Moraxella growth.
*2: Eliminates over 90% of odours and 99% of bacteria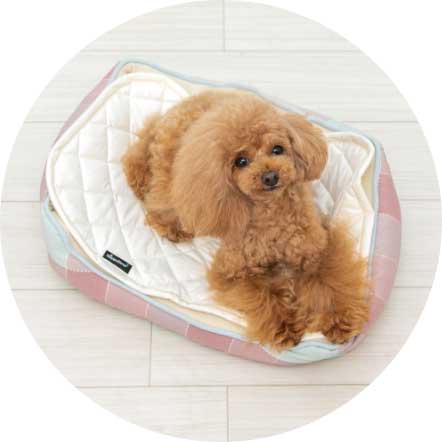 Keep pet beds odour-free!
*Deodorising effect on pet odour (trimethylamine), urine odour (ammonia), and feces odour (indole).
Testing method: Deodorant property test (detector tube method, gas chromatograph method), evaluation based on the Textile Product Certification Criteria by Japan Textile Evaluation Technology Council (SEK mark)
Tested by: Boken Quality Evaluation Institute
Put it anywhere you want to prevent odours or stains!
Medium Size: Approx. 50cm x 60cm